Attention Christians who want to call forth God's provision, breakthrough, and blessing!
Discover A New Strategy - A Clear Way To Hear From GodíS Spirit So You Can Live The Abundant Life And Fulfill Your Destiny And Calling
Move Obstacles Out Of The Way, Call Into Play What You Need, And Position Yourself For Godís Blessing And Favor On Your Life

Do you have a destiny to fulfill? Prophecies you want to see realized? A calling that is beckoning you? A vision or assignment that only you can complete?
Living the abundant life in Christ is what we all desire. Face it, you were born to be great!
Unfortunately for many of us, the path isnít always so easy. We know WHAT we are called to do, but often we lack the practical know how to get it done.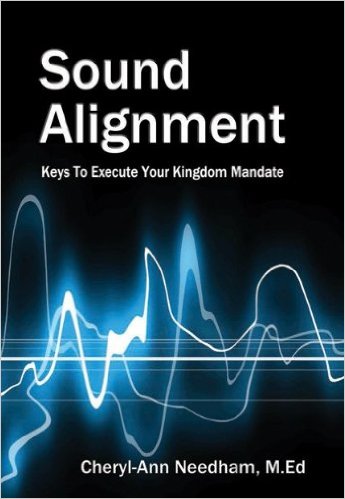 Often we wonder:
Why am I not moving forward in my destiny?
Why are the connections not coming to me?
Why do I lack the provision necessary?
Why canít I seem to get the breakthrough I need?
Often we respond to these challenges by doing what we know to do. We pray. Quote Scripture. Stand on our prophecies. Yet still, we donít see the momentum we desire.
David was one such man who did not see the results he was hoping for when he was having the ark transported. As a result, a man named Uzzah died! After inquiring of the Lordís instructions, however, David realized that he had chosen the wrong people to transport the ark and he didnít instruct them in how to properly transport the ark either. Once he did it Godís way, he fulfilled his mission!
We do the same thing today. Rather than inquiring about WHO we align ourselves with and HOW and WHEN, we presume we know best and then we wonder why we arenít moving forward as we desire.
The definition of insanity is doing the same thing expecting different results.
We need a new strategy - a clear way to hear from Godís Spirit so that we can live fulfilled lives and fulfill our destiny and callings! Cheryl-Ann Needham has worked with saints across the globe helping them to steward what God has entrusted to them so that they can experience the breakthrough they need.
Based in Scripture, the science of SOUND, and prophetic revelation; Cheryl-Ann Needham has a clear strategy for how to form your alignments (relationships) in a way that moves obstacles out of the way, calls into play what you need, and positions you for Godís blessing and favor on your life.
For you to experience ALIGNMENT, it is important for you understand:
What Glory DNA is and how its SOUND impacts fulfilling your calling
How your team relationships influence Godís blessing on your life
What the Bible says about SOUND and its impact on fulfilling your destiny
What Sound Alignment is and how that affects your Mandate
How you can avoid costly mistakes by applying the elements of Sound Alignment to your ministry or business or team
How Sound Alignment can call forth God's provision, breakthrough, and blessing on your life

If you are ready to delve in deeper, then ...
Cheryl-Ann invites you to participate in Godís Global Orchestra to usher in the Return of our King Christ Jesus to this Earth!
Cheryl-Ann is inviting you to be the Song you really are, playing the part written on the musical score in front of you, while listening for Godís voice and making His adjustments as you discern the times and seasons.
Amos reminds us that we are destroyed without knowledge. Holy Spirit often draws from the knowledge within us. Your knowledge of Sound Alignment will give you greater bandwith in God so that you can be the force you were intended to be in not only seeing your dreams and visions move forward, but in being a part of His Global Orchestra in the Earth.

Sound Alignment: Keys to Execute Your Kingdom Mandate
The purpose of this 8-week coaching program is to help you understand Sound Alignment and discover a new strategy - a clear way to hear from Godís Spirit, so you can live the abundant life and fulfill your destiny and calling.
In Cheryl-Ann Needham's work with Mandate teams, she discovered that all 4 Elements of Sound Alignment must be in place in order to be successful with what God has entrusted to you - there are no short cuts. This training will give you the tools you need so that you can apply all four elements of Sound Alignment to your personal life, ministry life, and business life.
This training will help you to:
Get unstuck, if youíve been delayed
Move faster, if your speed isnít what it could be
Receive God's provision if you have lack
Get the breakthrough you need
Become excellent at stewarding your Mandate, so that you hear His "Well done"
Usher in the return of King Jesus by being part of ONE GLOBAL ORCHESTRA

In this 8-week training, you will learn about:
Module 1. Divine Chemistry
What Divine Chemistry is and how that affects you fulfilling your calling
Determining Godís pick of players for your team vs. your own
How to Avoid Miss-steps of Team Selection: The Problem with Affinity and The Danger of Traditions
Who are Free Radicals and how can you avoid these: 1) The Glory Syndrome, 2) Sexy Opportunities, 3) Renegade Outlaws, 4) Wannabe Status, 5) Green Eye of Jealousy, 6) Transition Types
Module 2. Proper Focus
What Proper Focus is
How the roles and responsibility levels in your team impact its success
What the Concentric Rings of Authority are and how these apply to your team
What the Success Syndrome is and how can you avoid it
What SOUND of Agreement is and how this applies to your marriage as well
Module 3. Right Timing
Adjusting your Team for the Times and Seasons
How your team is like a rocket launch
Examples of teams in and out of Sound Alignment
How to Apply the Stop, Yield, Go Model to achieve Right Timing
How to use the Gideon Principle to achieve success with your team
How to avoid the Founder Syndrome and the Guru Mentality which frustrates your mission
Module 4. Unity that Commands His Blessing
How to have the Unity that Commands His Blessing
How not having the Power of Agreement is affecting your Mandate
How you can Defy Goliath and move from Streams to Unity
How to Apply Nehemiahís Building Plan
How to Avoid being Legalistic
Module 5. Worship that Invokes His Presence
How Your Team Alignments Create Worship
How Your Worship Invoke His Presence
How Godís Presence Inhabits a Team in Sound Alignment
Module 6. Breakthrough that Produces Results
How Provision is Linked to Your Team Alignments
How the Sound of Your Team Produces Breakthrough - From enemies, from challenges, for what you need!
How God uses of Sound in Bible for Breakthrough
Module 7. Aligning Your Mandate with Hearing Godís Voice
Improving your Accuracy Rate
How to Increase your Frequency Adaptability in Hearing Him
How to Harness the Power of Team Decisions
Improving your Teamís Inquiry Success Rate
Module 8. Remember Your First Love
Billís Story - From F20 Risk Officer to Presence Seeker
What to do when the Mission becomes the Idol
How to Keep First things First

Also Included:
Lots of real Life Case Studies from Business, Ministry, and Personal Relationships
Biblical Examples throughout
More on Sound!

People who will benefit from this training include:
Leaders - Business or Ministry
Existing and upcoming teams (Church, civic group, marketplace, ministry, personal life)
Those with dreams, visions, and callings yet to be fulfilled
Those seeking greater clarity for stewarding relationships so that you continue to go from Glory to Glory
Those hungry to learn more about Frequency and Sound

How This Training Program Works
Starting Tuesday November 17, Cheryl-Ann Needham is leading a 8-week course to teach about Sound Alignment, including its implications and how to establish that in your relationships. The goal is to move obstacles out of the way, call into play what you need, and position yourself for Godís blessing and favor on your life.
If you miss a session, it's not a big deal because we have replays for each one. After each class, you will be asked to complete a few action steps.
The live coaching calls are interactive, allowing participants to learn from one another, grow, and build community.
It's great to know you can easily participate in this training from the comfort of your own home, your office, or wherever you happen to be in the world. All you need is a phone, tablet, or computer with a reasonably fast internet connection.
You will have access to a private Member site with resources to reinforce and supplement what you are learning during the live weekly coaching/training sessions.
The live weekly global broadcasts will take place on Tuesdays from 2:00-3:30 pm Eastern Time (New York Time).
The dates for the weekly live global broadcasts (coaching sessions) are Tuesday November 17, November 24, December 1, December 8, December 15, January 5, January 12, and January 19.
After we start the live classes, you will have access to a private member site with video and audio replays and relevant bonus resources.
You will also have access to a private Facebook group to let you interact and build relationships with other like-minded team members globally.
100% Satisfaction Guarantee
If you are not delighted with the training and the results you experience, simply email us within 30 days of when you sign up and we will either reconcile the problem or gladly refund all your money.
You have nothing to lose and everything to gain! Guaranteed!
Your success is our success and vice versa!
Sound Alignment: Keys to Execute Your Kingdom Mandate Program
Priority Order Form
YES! I want to discover how God can transition me to live up to my greatest potential!
This special 8-week training starts on Tuesday November 17, 2015 at 2 pm Eastern Time (New York).
The normal price for this LIVE training, equipping, and impartation for all 8 weeks is $800 USD.
Registration for this training closes at 8 pm Eastern Time on Monday November 16, you receive:

CLICK button to join!
All payments are processed using a secure server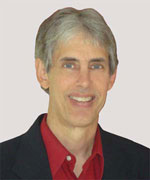 Blessings to establish sound alignment in your life, family, and work!
Joseph
Joseph Peck, M.D.
The Time Doctor
Empowering Dreams
Author, I Was Busy Now I'm Not

Biography
Cheryl-Ann Needham, M.Ed. oversees Global Stewards Initiative (GSI) and is a speaker, author, and strategic/prophetic advisor to leadership teams. Founded with her husband, GSI equips leaders of business and ministry around the world. She ministers on a variety of topics including calling the Church out of Babylon and preparing the Bride for Christ. She has 20 years advisory experience to entrepreneurial, corporate, and ministry sectors. She provides prophetic/strategic counsel to entrepreneurial and ministry leadership teams entrusted with unique Kingdom Mandates.